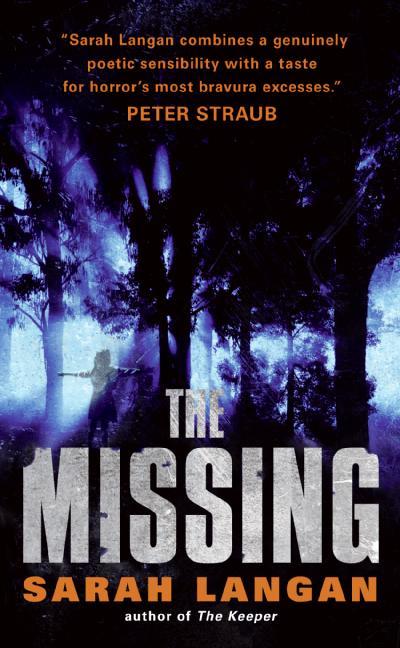 Buy The Missing:
Amazon
Barnes & Noble
Bookshop
Books-a-Million
Indie Bound
Description:
A remote and affluent Maine community, Corpus Christi was untouched by the environmental catastrophe that destroyed the neighboring blue-collar town of Bedford. But all that will change in a heartbeat . . .
The nightmare is awakened when third-grade schoolteacher Lois Larkin takes the children on a field trip to Bedford. There in the abandoned woods, a small, cruel boy unearths an ancient horror—a contagious plague that transforms its victims into something violent, hungry . . . and inhuman.
The long, dark night is just beginning. And all hope must die as the contagion feeds—for the malevolence will not rest until it has devoured every living soul in Corpus Christi . . . and beyond.
Praise for The Missing:
"A genuine creepfest that recalls, in the best way possible, the early work of Stephen King"

–Publishers Weekly (starred review)
"[THE MISSING is] as engrossing as a dagger poised at one's throat, reminiscent of Stephen King's Salem's Lot with wicked drops of Koontz, Barker, and Straub."

–J.C. Patterson
"Langan has crafted a grisly horror story that will keep you out of the woods for years to come."

–BookPage